Arthur J Richardson
Hepato-Biliary, Upper Gastro-Intestinal and General Surgeon
Associate Professor, University of Sydney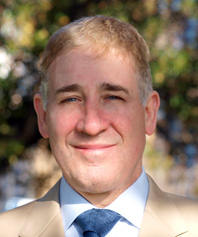 Arthur J Richardson
Dr Richardson is an Australian surgeon with over 20 years experience as a consultant surgeon dealing with a broad range of medical and surgical problems.
He graduated from Sydney Medical School at the University of Sydney, undertook surgical training at Westmead Hospital and was awarded the Fellowship of the Royal Australasian College of Surgeons (FRACS) in 1986. He received additional training at Lille University in France and at Oxford University in the UK where he was a clinical lecturer.
Dr Richardson's specialty interests relate to the management of patients with liver and pancreatic tumours and, in particular, the multi-disciplinary management of colorectal liver metastases. He treats both benign and malignant tumours of the stomach and oesophagus as well as the adrenal gland.
He also has a specialist interest in gallbladder surgery and the management of gallstones as well as hernia repairs, varicose vein surgery and the treatment of hyperhidrosis. He also has expertise in treating patients with neuroendocrine tumours - these tumours are quite rare and are managed by a small number of surgeons in Sydney.
Dr Richardson is currently Head of Upper Gastrointestinal and Hepato-Biliary Surgery at Westmead Hospital. He is a visiting medical officer at the Sydney Adventist Hospital, Westmead Hospital and Westmead Private Hospital. He also works on the Acute Surgical Roster, both at the Sydney Adventist Hospital and the Westmead Hospital and has a large experience in dealing with general surgical emergencies.
In 2010, Dr Richardson was appointed Associate Professor of Surgery at the University of Sydney and is the academic head of the discipline of surgery at the Sydney Adventist Hospital Clinical School. He is a member of the board of the Australian and New Zealand Hepato-Biliary Association.
Dr Richardson's research interests relate mainly to the treatment of hepato-biliary and upper gastro-intestinal malignancy, but he also has a longstanding interest in quality and safety in surgery as well as the management of acute general surgical problems. Dr Richardson is the author or co-author of approximately 50 peer-reviewed articles and reviews articles for a number of journals.
For those patients who unfortunately are suffering from cancer, all patients are managed in a multi-disciplinary setting either at the Sydney Adventist Hospital or Westmead Hospital.
Click here to view Dr Richardson's University of Sydney Medical School page.